Feel the True Heart of Japan in Akita
Welcome to North Asia University's (NAU) webpage for international exchange students. Our incredibly unique program is yours to discover. We are looking for students who are truly committed to experiencing Japan and learning Japanese. We offer something few schools do, a truly Japanese environment. In the Tohoku area, you will not be surrounded by other foreign students or Japanese students trying to practice their English. We provide an immersive environment where you speak entirely in Japanese, and make Japanese friends who are interested in you as an individual, and not as an English learning tool.
Your classroom will be small; teachers will teach you Japanese, in Japanese. Although challenging, this is the best way to learn the language and the small class size allow our teachers to give each student a large amount of one-on-one time and to provide feedback and tutoring. 
Studying at NAU
Why Choose North Asia University?
History
North Asia University is a private university founded in 1964. The university is one of the oldest in Akita City, and began as an economic college. The university is known for its beautiful campus and strong athletics.
Academics
With small class sizes and low student to teacher ratio, at NAU students will quickly feel at home and become familiar with their classmates and teachers.
Our caring and experienced Japanese language teachers provide individualized lesson content tailored to the level, needs, and goals of each student.
Beginner students receive support in by taking our Japanese language and culture classes by licensed Japanese language teachers; whereas more advanced students have the option of taking regular classes with Japanese students.
Please click here to learn more.
Location
NAU is located in Akita City, on the Japan Sea in northern Japan. Akita truly has four distinct seasons, so international students can experience the beauty of Japan in all its variety, from the cherry blossoms of spring to quiet snow-covered temples in winter.
Please click here to learn more.
Facilities
NAU has a large, safe, beautiful campus. The university is located only a ten-minute taxi from Akita Station. Additionally, a free shuttle bus is offered to students going to and from the station every day of the week (excluding Sundays). During peak times, the shuttle bus leaves every 10 minutes.
There is a convenience store and book store located on campus. The cafeteria offers tasty and affordable meals (around 400 Japanese yen). Additionally, on campus you will find a quiet, comfortable library, a computer lab, a large auditorium, and the club building. The bookstore is open every weekday to buy textbooks and other stationary.
With respect to athletics, there are two gymnasiums as well as soccer/baseball fields, tennis/basketball courts, and a dance studio.
| | |
| --- | --- |
| Relax outside in the Quad or play some Frisbee. | Basketball, volleyball, and table tennis clubs practice in this gym. |
| The bookstore is open every weekday to buy textbooks and other stationary. | The on-campus store sells school supplies, lunches, drinks, and various snacks you can grab on the go. |
| NAU's cafeteria is cheap and delicious. Japanese food, Chinese food, and pastas are available. | Computer rooms are available to assist you with your studies, and there is also on campus free WI-FI. |
| Various concerts and events are held throughout the year in Furuta Auditorium. | The two-storey library offers a great place to study with rooms for group work, and audio/visual materials. |
Academic Programs
Admission Methods
General Admission (Non-exchange students)

For Exchange Partner University Students

Japanese Language and Culture School Applicants

The on-campus Japanese Language school is primarily geared towards students who have graduated from high school and who need some Japanese assistance before entering North Asia University. Recommended level for entering the Japanese Language and Cultural School on campus is JLPT N4. There are various requirements for entry. To learn more about our Japanese Language and Cultural Center and the various cultural activities offered throughout the year, please click here.

Independent International Student Applicants (Non-exchange Partner)

Independent international students are students who are not currently studying at one of our exchange partner schools and who wish to enroll as a regular student and/or graduate from NAU. Students must possess JLPT N2 or above, and have well-rounded Japanese language ability. Independent international students take classes of their choice from our International Studies, Law, and/or Economics departments. We also offer a variety of elective courses. Our international student coordinators can assist you with creating your class schedule.

You must pass an admission exam specifically for international students called the Gaikokujin Ryūgakusei Tokubetsu Shiken (外国人留学生特別試験). You can find out more details about the exam here.

Students can also attend various activities throughout the year geared towards exchange students. To learn more about the activities, please click here.

For more information on course offerings, please check the homepage and curriculum of each department by clicking the links below.

 Exchange Partner Program Applicants

An exchange student is a student whose school we have a reciprocal study abroad agreement with. These students are interested in studying law, economics, and/or international studies in Japanese. However, if an exchange student does not possess enough Japanese language ability to enter regular university classes unassisted, they can enroll in a mix of degree courses and Japanese language courses.

Our international student coordinators can assist you with creating your class schedule.
Relevant credits can be applied to your degree from your home institution.

Exchange students are recommended to have some Japanese language ability before applying.

Throughout the year various activities are offered where you can visit local touristic sites and/or interact with Japanese students in fun events.
Below are the three departments at NAU. Please click below to see the curriculum and scope of each. The pages are currently in Japanese only.
Excursions and Activities
During the year, international students can participate in a wide variety of activities on and off campus. Most of these events are offered to international students free of charge. Below are just some of the events and excursions you can join here at NAU.
| | |
| --- | --- |
| Enjoy the cherry blossom viewing parties | Share some edible culture at the international cooking events |
| Join in the Kanto Festival | Experience the school festival |
| Day trips to local sightseeing spots | Have fun in the snow during our winter excursions |
Clubs and Circles
There are also many clubs and circles you can join. Becoming a member of a club is a great way to practice Japanese and make new friends.
Athletics
Kendo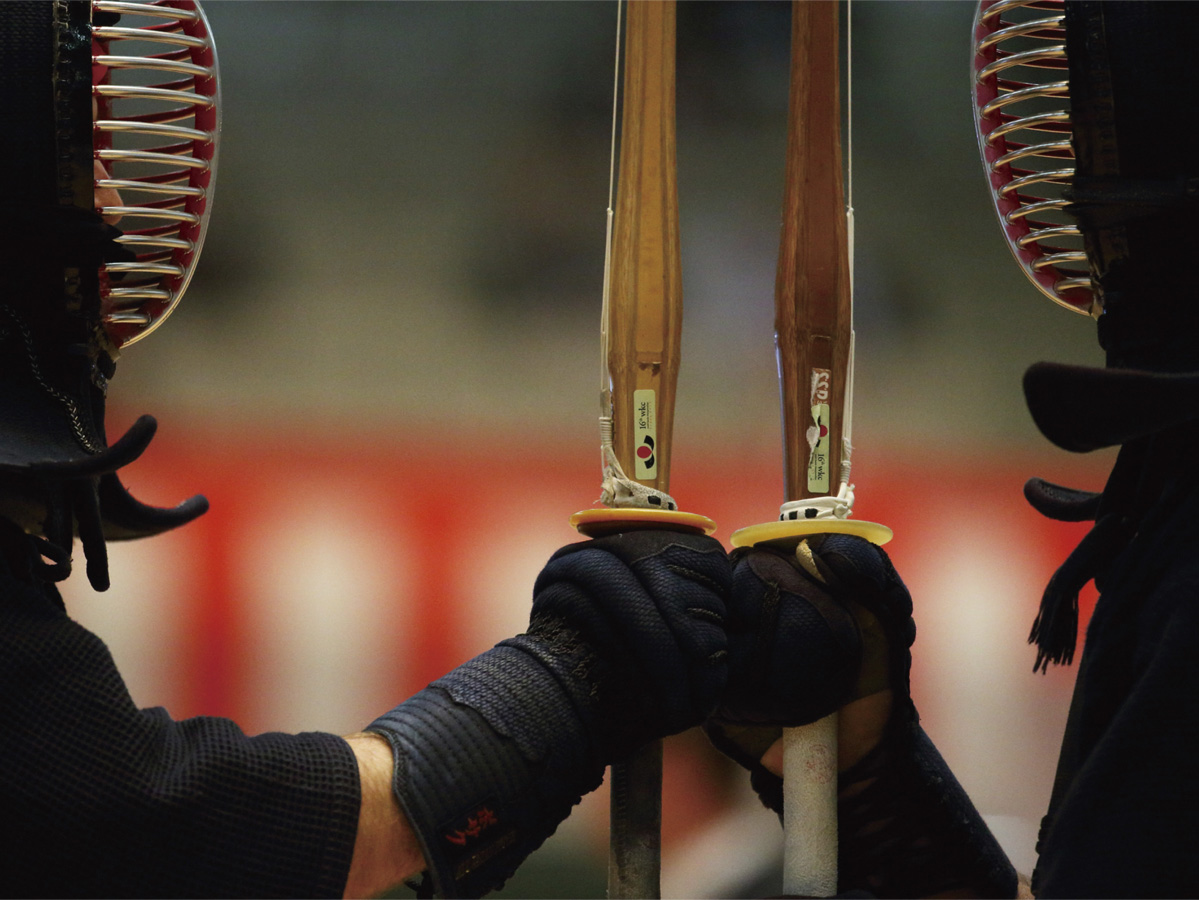 Table Tennis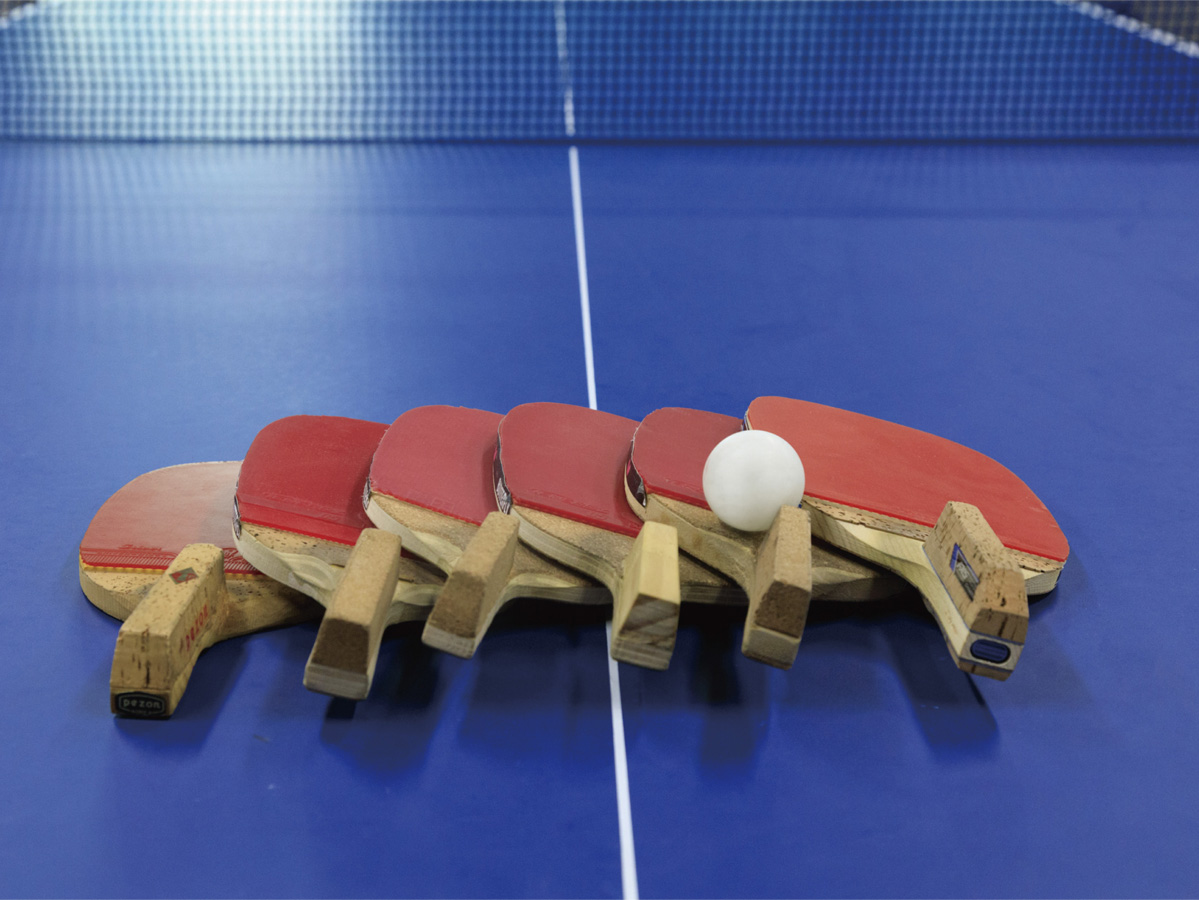 Men's Volleyball Club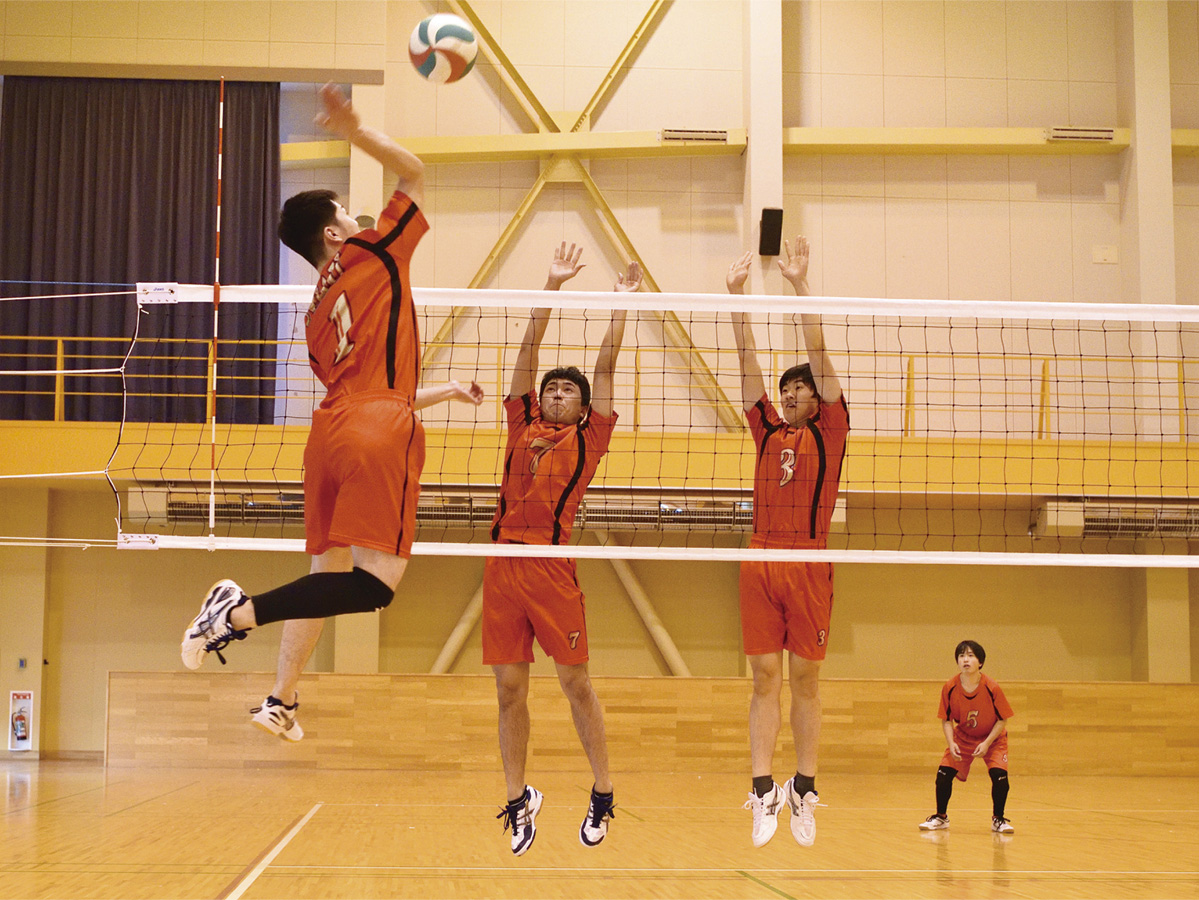 Badminton Club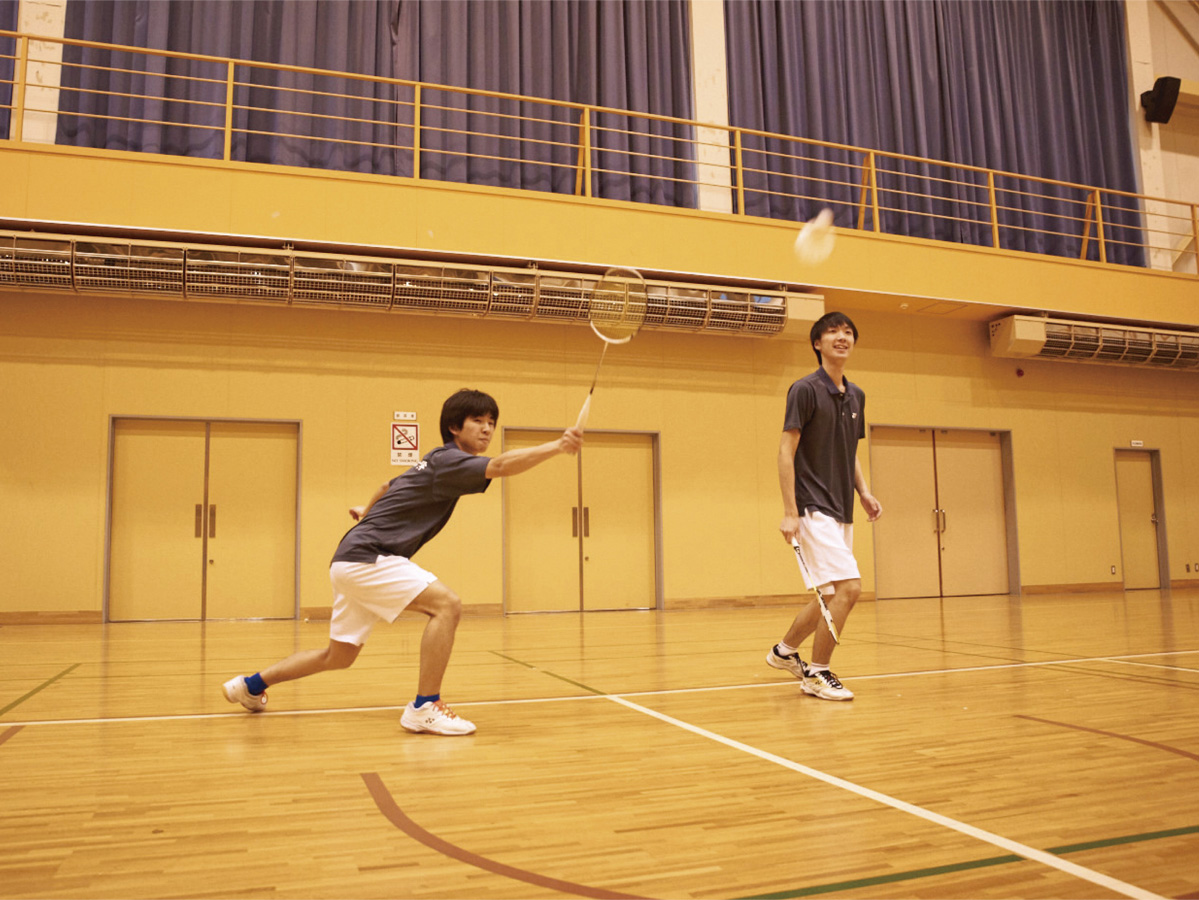 Men's Basketball Club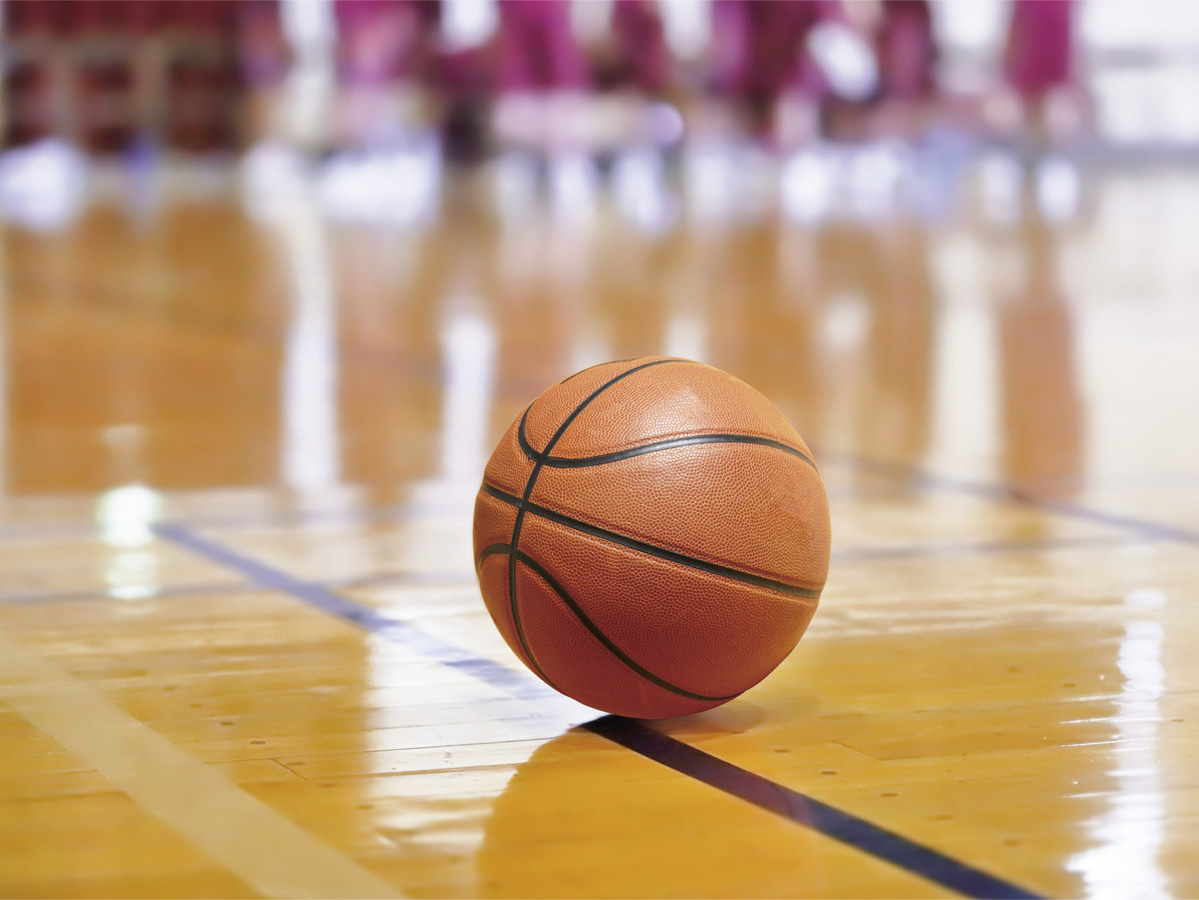 Cultural Clubs
Brass Band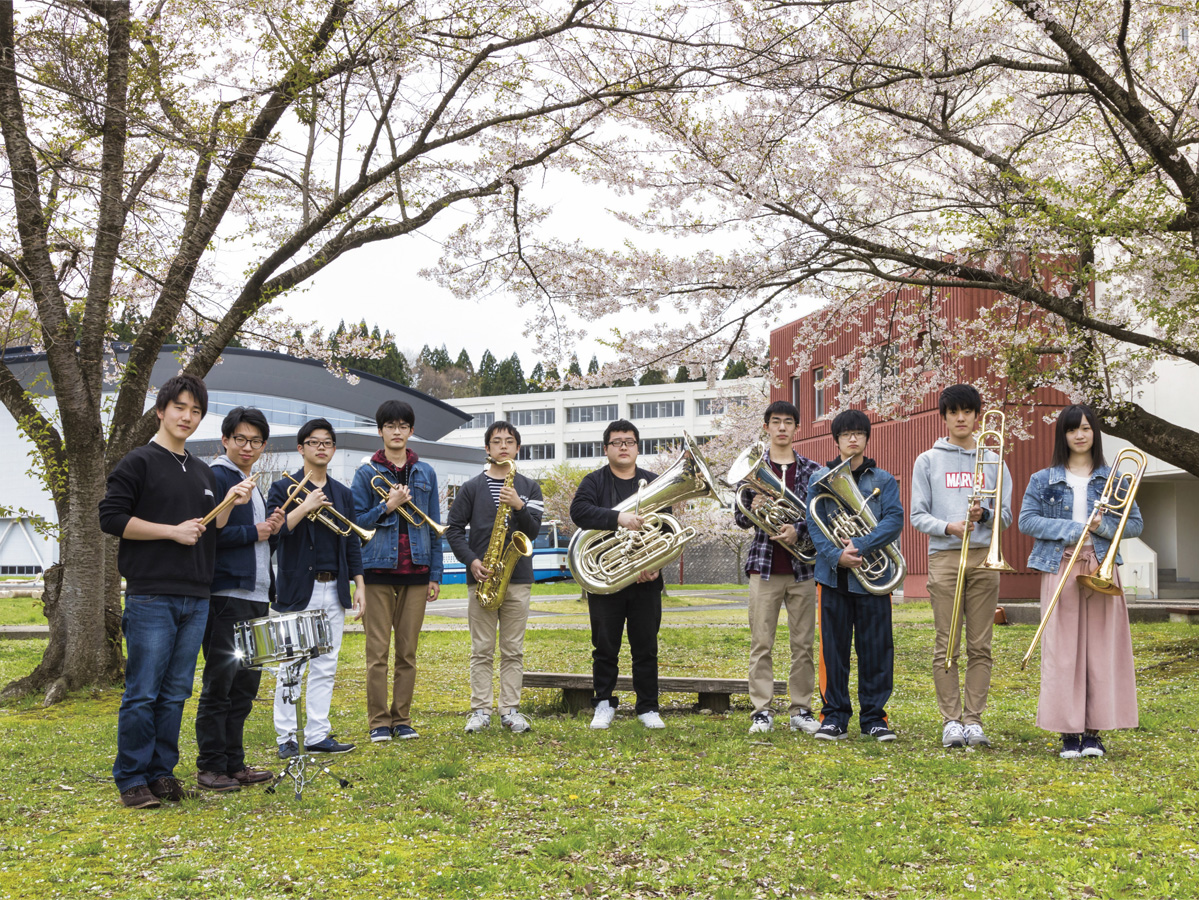 Light Music Club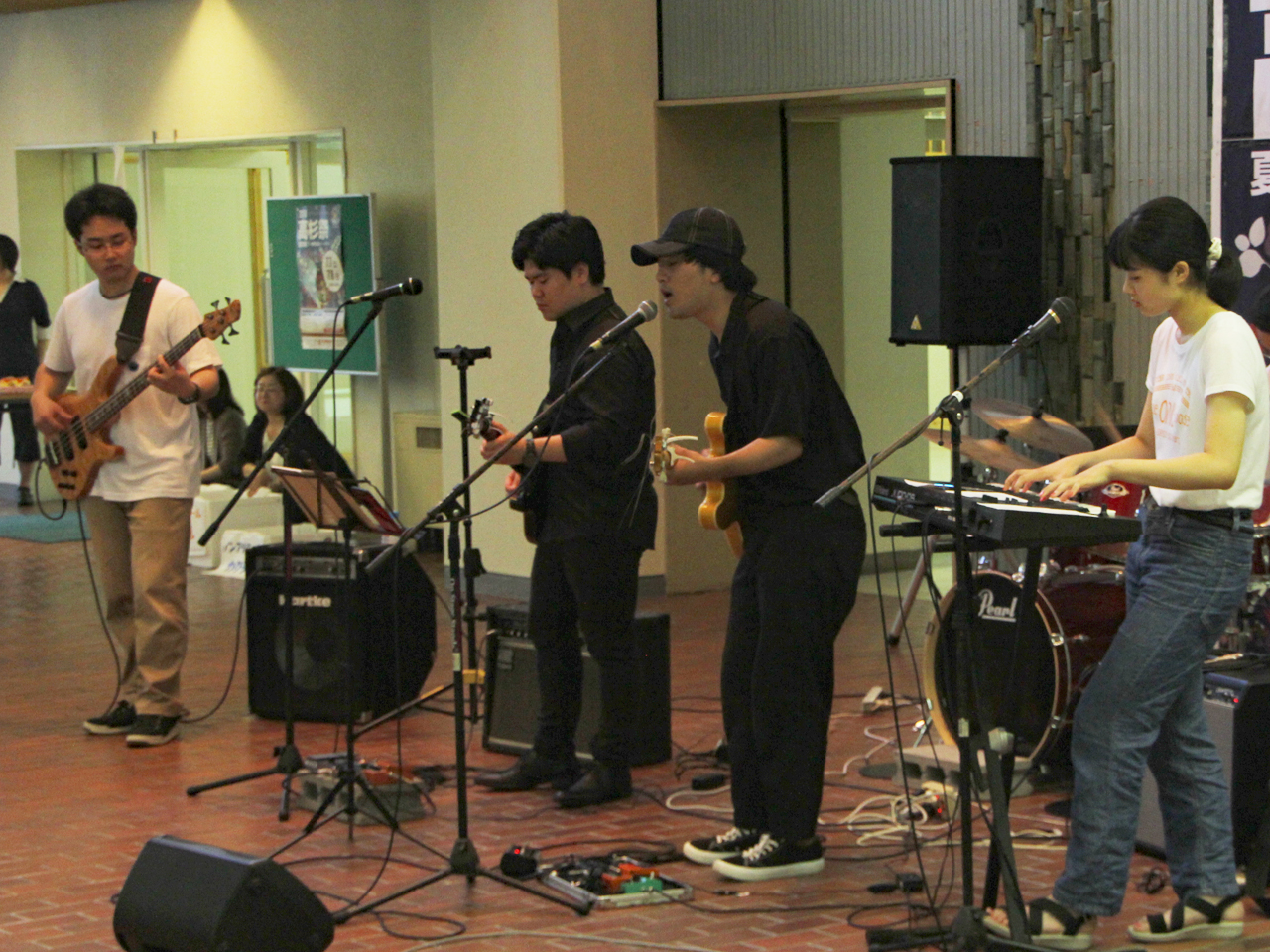 Animation Club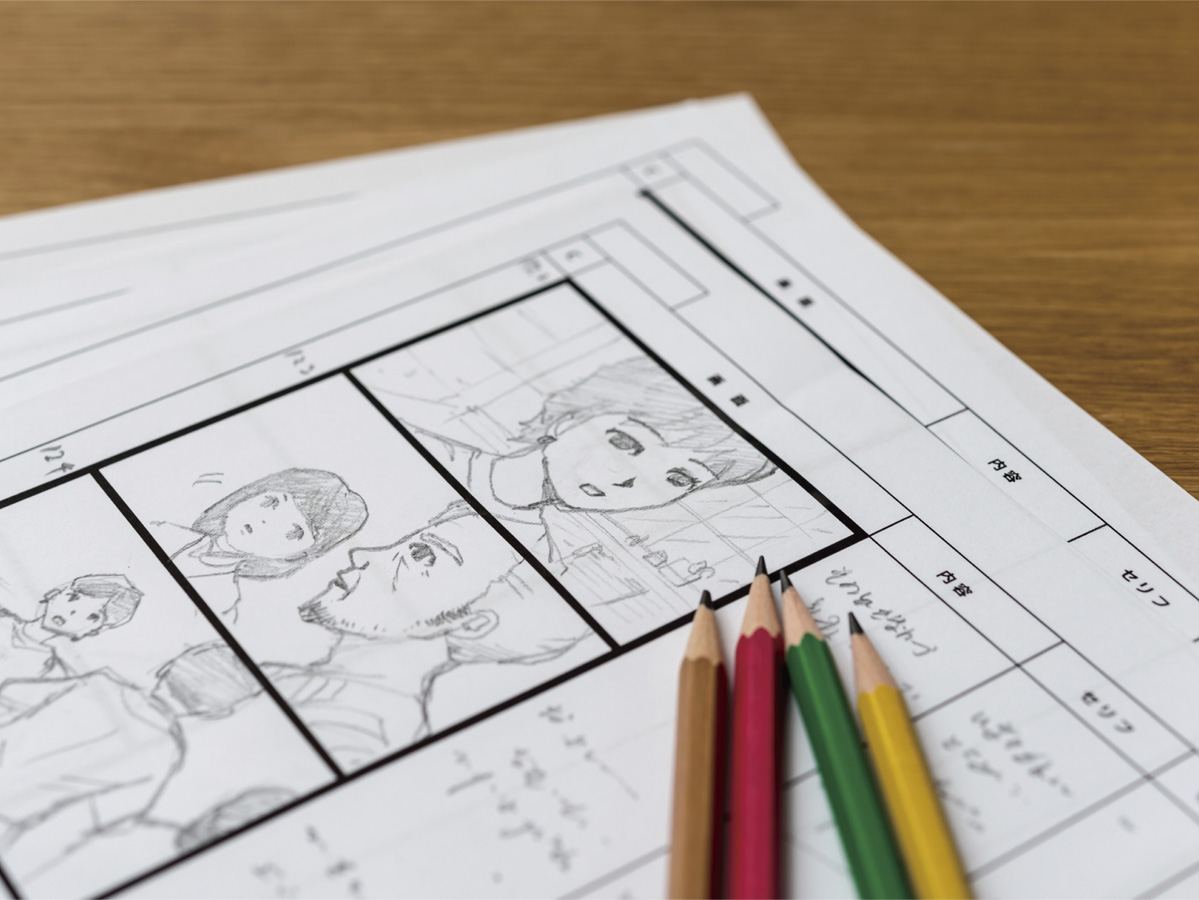 Theatre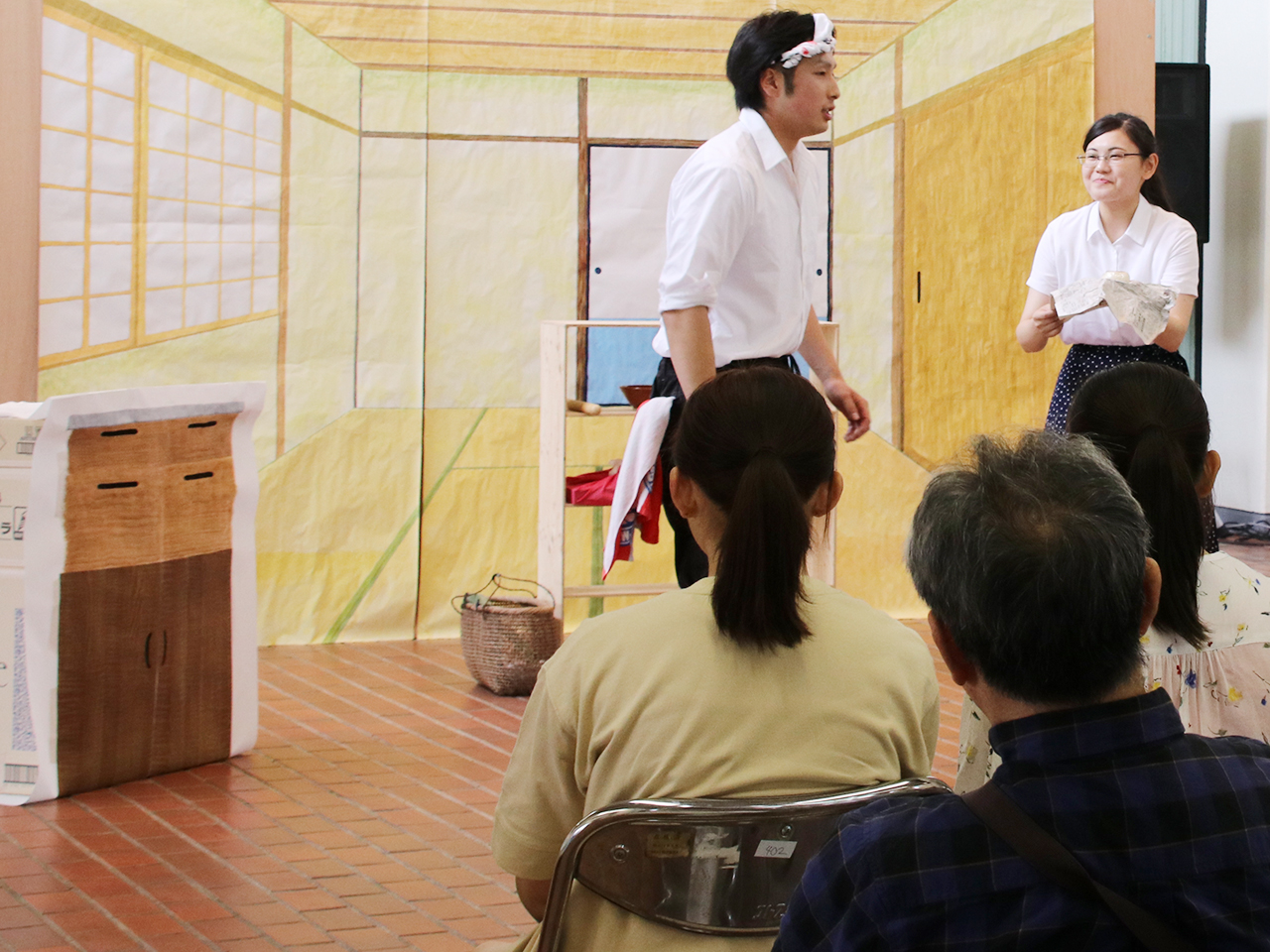 Health and Welfare Committee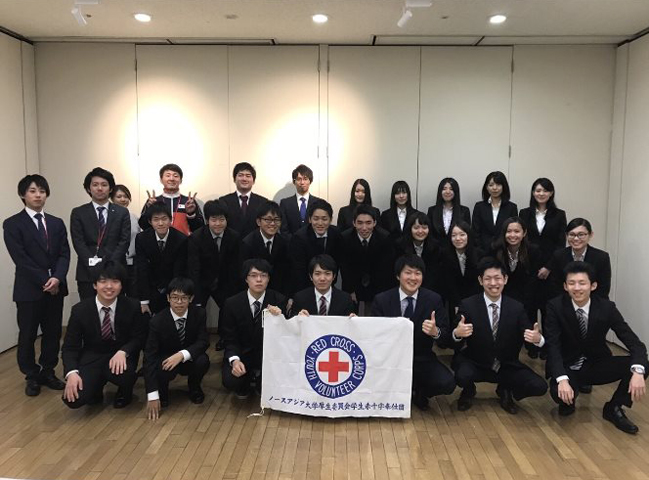 Circles
Snow Country Research Group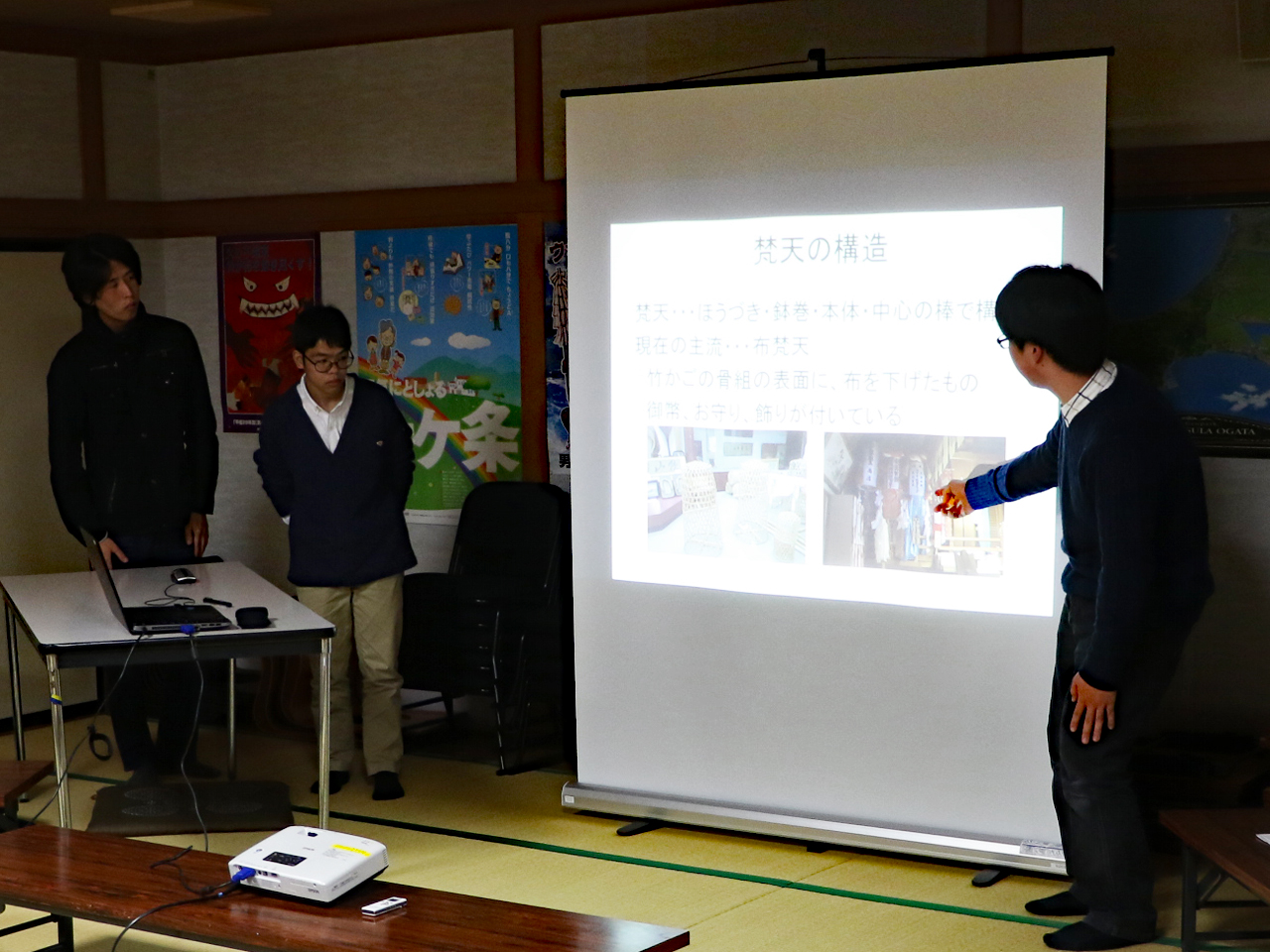 Tennis Circle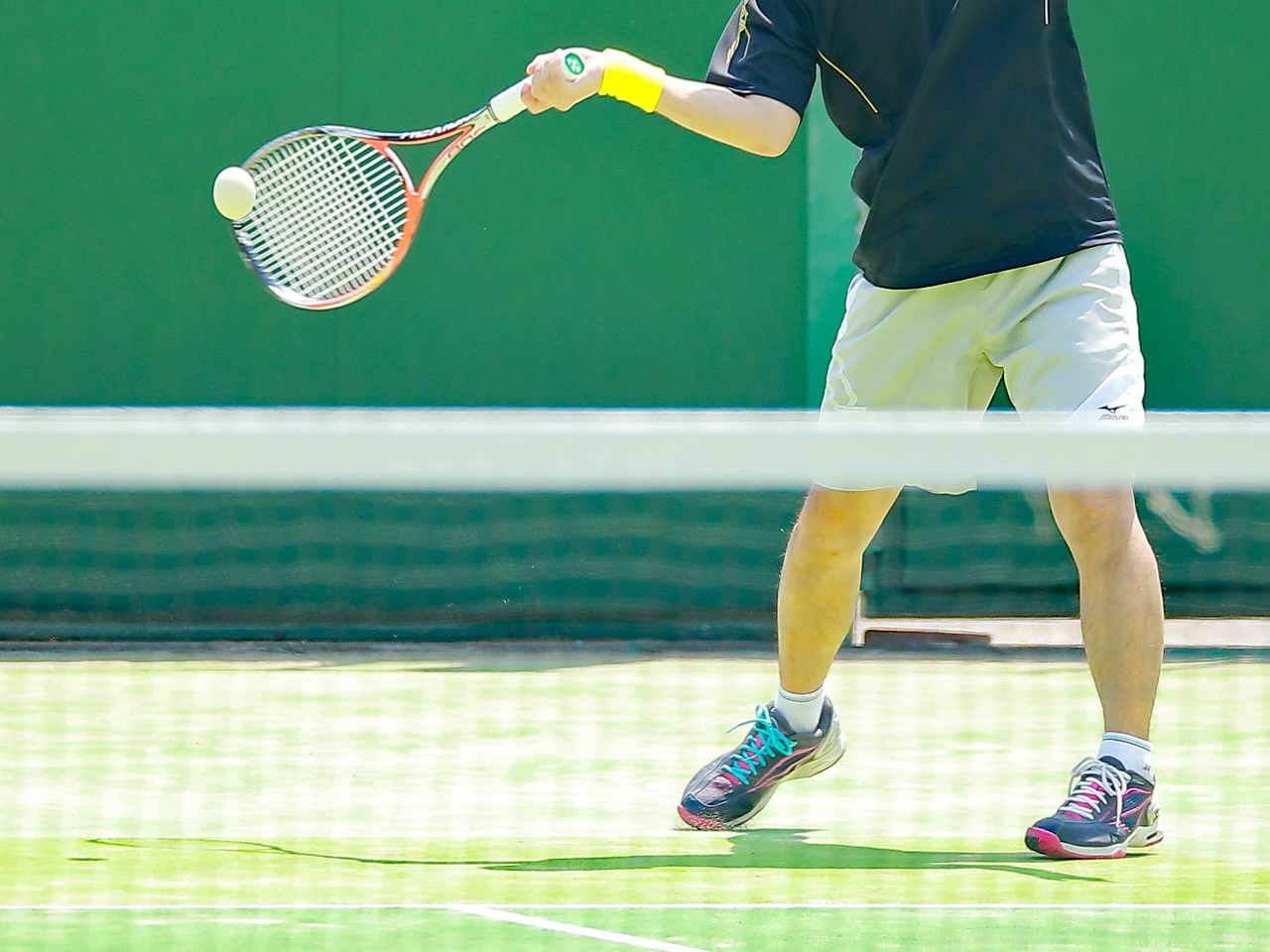 Soft Tennis Circle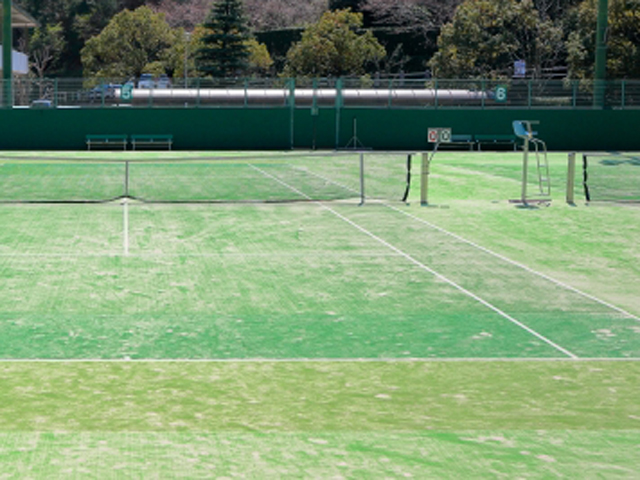 Dormitories and Campus Life
Dormitories at NAU are divided into male and female dorms. Homestay programs are not available at the current time. 
Cost
| | |
| --- | --- |
| The cost per year for the men's dormitory is: |  707,600円 (includes some meals)* |
| The cost per year for the women's dormitory is: |  410,000円* |
*For international exchange students, the cost of your accommodations may or may not need to be paid separately depending on the agreement between your school and North Asia University. Please consult your school's International Office to find out more.
Men's Dormitory
The men's dormitory is located on campus, about a five-minute walk from the classroom buildings. Toilets, laundry, and bathing facilities are shared. Breakfast and dinner are provided for free; lunches are not. As the same meal is provided to everyone, students with special dietary needs should contact NAU in advance.
| | |
| --- | --- |
| Rooms are 15 sq.m (164 sq.f) and include a bed, desk with chair, shelves, and a heater. Bed linens must be purchased.  | The cafeteria is located inside the dorm building. The food is Japanese-style.  |
Women's Dormitory
The women's dorm is located off-campus and close to Akita Station. Students can walk to Akita Station and take the free shuttle bus to the school (10 min), or they can walk directly to the school (20 min). Rooms are apartment-style, 21 sq.m (226 sq.f), and there is a small kitchen inside the room, as well as a private bath and toilet. Laundry facilities are shared. A larger shared kitchen is also available in the building. Food is not included. Rooms are as shown. Students must purchase their own bed linens, etc.
Student Support Services
Administrative Support Services
NAU provides assistance in securing a student visa in Japan, as well as placement in our dormitories. Students may choose to live off campus, but we strongly recommend staying in dormitory during your study abroad as Japanese apartments have many extra costs such as key money, security deposits, and cleaning fees.
Buddy Support Program

The International Studies Department at NAU works in collaboration with our International Center to provide support to our overseas exchange students. There is a student mentor in each dormitory providing support for the international students staying there, as well as students providing academic assistance. There are also various mixer events for international students and NAU students.
About Akita
Location and History

Akita City is located on the Sea of Japan in northern Honshu. Akita City (秋田市 Akita-shi), is the capital city of Akita Prefecture. The population is just over 300,000. Akita is considered rural by most Japanese people, but nevertheless the city has several shopping malls, cinemas, etc. including western stores such as Starbucks.

The area of present-day Akita was part of ancient Dewa Province, and has been inhabited for thousands of years. Akita City celebrated its 130th anniversary in 2019.


Downtown Akita
Safety
Since Akita is located on the Sea of Japan side of Honshu island, it receives much fewer and weaker earthquakes on average than Tokyo or Osaka on the Pacific side. Additionally, its location in northern Japan means that Akita very rarely experiences any typhoons. Finally, in addition to Japan being considered one of the safest countries in the world, the crime rate in Akita City is one of the lowest in Japan, making Akita one of the safest places to live overall.
Access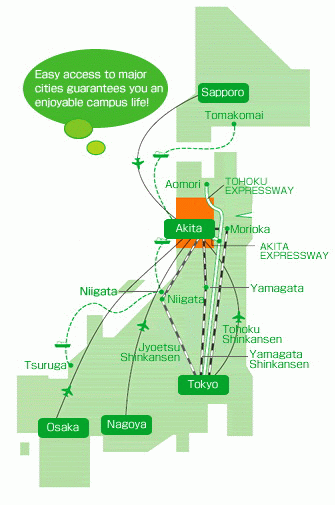 FROM AKITA STATION
There is a free shuttle bus from Akita Station East Exit to NAU's Campus running Monday to Saturday. You can check the bus schedule here. The bus schedule is in Japanese only.
BY AIR
Flights are available from Tokyo (Haneda), Osaka, Nagoya, and Sapporo airports. It is a 30 minute car ride from Akita Airport to the campus. There is a limousine bus service as well which goes to and from the airport to Akita Station and costs 900 yen.
BY TRAIN
It is approximately a 4-hour train ride from Tokyo to JR Akita Station, and 2 hours and 10 minutes from Sendai Station, using the bullet train (Akita Shinkansen Super Express "Komachi"). For more information about the Akita Komachi bullet train, please check JR's English Akita Komachi website.
HIGHWAY BUS
From Tokyo: 9 hours and 20 minutes (Shinjuku Station Bus Terminal – JR Akita Station)
From Sendai: 3 hours and 40 minutes (Miyagi Transit Authority Expressway Bus Terminal – JR Akita Station)
BY CAR
North Asia University is located conveniently close to the Akita Chuo Exit on the Akita Expressway. It is only 3 minutes to the campus from the Akita Chuo Exit.
BY FERRY
Ferry service is available from Tomakomai, Niigata, and Suruga. The campus is 25 minutes by car from Akita Port.
Climate

Since Akita is located in northern Japan, it experiences four very distinct seasons. The temperature is more pleasant in the summer than in southern areas, and historically the wealthy nobility used to leave Tokyo during the hotter summer months and vacation in Akita and the Tohoku (Northern Honshu) area. While cool compared to Tokyo, summers can still be hot and humid. The hottest month is August and has an average temperature of 29.0°C/84.2°F. The coldest month is January with an average temperature of −2.5°C/27.5°F.

Akita does experience higher than average levels of precipitation, and receives a fair amount of snow in winter. However, the snowy season is relatively brief, with snow usually melting quickly even in December. On average, snow remains on the ground from January to February in Akita City, and longer at higher elevations. There are several ski resorts in the mountains outside Akita City.


The Taihei River – Akita
Sightseeing in Akita
Akita Prefecture is renowned for its natural beauty, the Akita dog breed, and boasts many natural hot springs as well as the deepest lake in Japan, Lake Tazawa. Please check out Akita's English language tourism website for more information.
Culture

There are many cultural events and festivals in Akita City and many museums and temples within the city. The major festival is the Akita Kanto Festival held every year from August 3rd to 6th. This festival is one of the major festivals in the Tohoku area, and attracts almost two million tourists to Akita City. In the winter, you can experience Akita Prefecture's Kamakura Festival and Namahage Sedo Festival.

Akita is famous in Japan for the cleanliness of its water and environment. Akita Komachi, a brand of rice from Akita is one of the most famous brands of rice in Japan. Additionally, Akita's sake breweries often win awards for the quality of their rice wine. If you are a fan of noodles, Akita's Inaniwa Udon is considered one of the top three udon in Japan. Being on the sea, Akita has access to fresh seafood all year long and many wonderful sushi restaurants can be found in the city. Finally, Akita is also famous for its cattle and poultry. Akita beef is marbled and tender, and the region raises a special type of chicken that has a unique flavour.


The Kanto Festival

Akita beef